Fresh Vietnamese Cuisine in Charleston, SC
Fresh Vietnamese cuisine inspired from my heritage with recipes curated by my Mom, the original Miss Ha. Now serving daily at Workshop, delivering on Mondays, catering private events (all sizes), and teaching cooking classes.
MY PARENTS LEFT EVERYTHING TO START A NEW LIFE HERE IN AMERICA AND THEIR ONLY CONNECTION TO THEIR HOMELAND Was OUR FAMILY RECIPES. WE WOULD GATHER TOGETHER EVERY WEEKEND and it WAS like having A LITTLE BIT OF HOME IN A NEW PLACE. AS THE YEARS PASSED, OUR HOLIDAY GATHERINGS BECAME AN AMAZING MIX OF AUTHENTIC VIETNAMESE FOOD AND TRADITIONAL AMERICAN FOOD.
MISS HA IS THE NAME THAT MY MOM WAS KNOWN BY FROM HER CO-WORKERS AND CUSTOMERS ALIKE AT THE OLD PIGGLY WIGGLY ON MEETING STREET. SHE WORKED THERE EVERY DAY OF THE WEEK WITH A GIANT SMILE AND WAS A FIXTURE AT THE STORE. HER EGGROLLS MADE IT INTO THE DELI CASE OVER TIME AND WHEN SHE GOT HOME FROM WORK SHE DOVE RIGHT INTO MAKING FOOD FOR US.
And TODAY, our family OFFERs A RANGE OF CATERING AND DINING EXPERIENCES FROM COOKING CLASSES TO FULLY CATERED EVENTS. EVERYTHING is INSPIRED BY THE FOOD THAT IS SO IMPORTANT TO MY FAMILY LED BY MY MOM - MISS HA.
JANICE NGUYÊN HUDGINS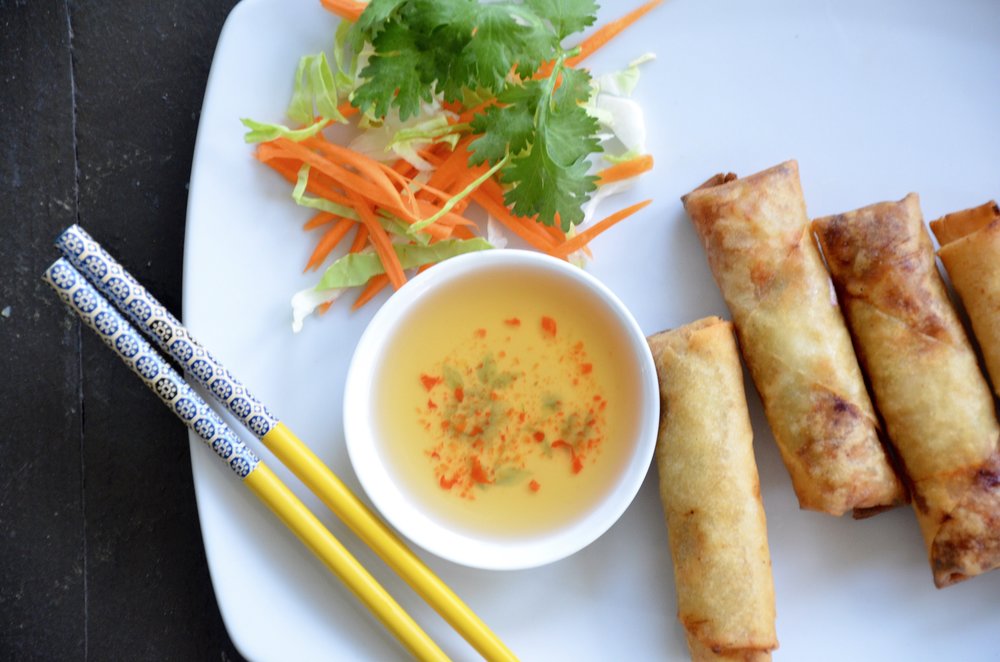 Private dinners
Gather friends and host an event in your home with a freshly prepared authentic Vietnamese dinner. Our custom menus are diverse and range from 3 to 6 courses. We handle everything from setup to clean up giving you time to enjoy the event with your guests. It is a stress free dinner from the comfort of your own home. Pricing dependent on group size and menu selection.
*OUR MENUS ARE CUSTOMIZED FOR EACH CLIENT AND CAN MEET ALL DIETARY NEEDS.
Catering Events
From small Gatherings to large corporate events or parties, Little Miss Ha customizes an experience for all sizes; whether drop-off or staffed.
*OUR MENUS ARE CUSTOMIZED FOR EACH CLIENT AND CAN MEET ALL DIETARY NEEDS.
Cooking Classes
Our cooking classes and demonstrations are entertaining events hosted in your home or at workshop. gather a group for any occasion and allow us to create a detailed & instructional class or fun demonstration.
*OUR MENUS ARE CUSTOMIZED FOR EACH CLIENT AND CAN MEET ALL DIETARY NEEDS.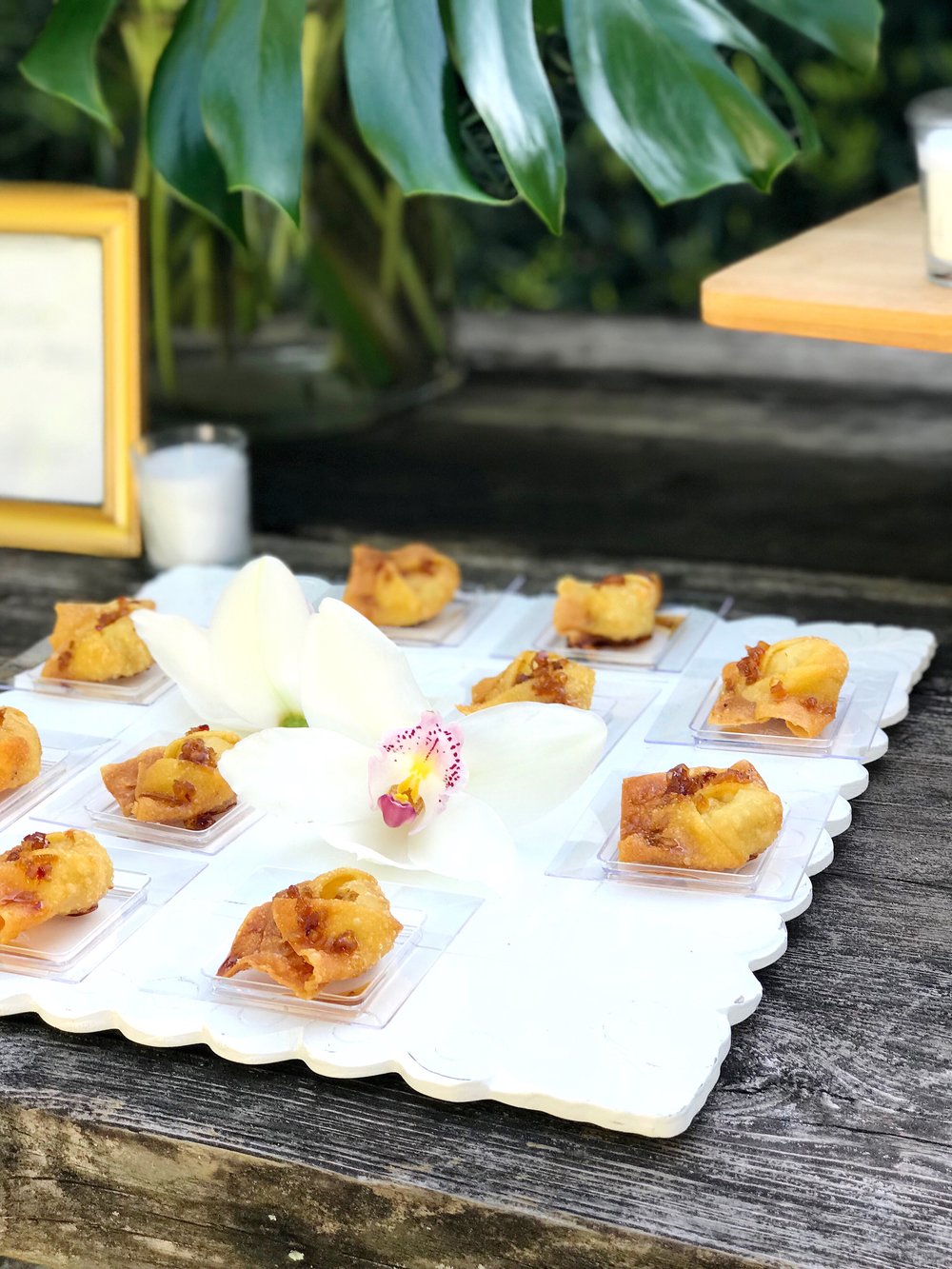 Location
1503 King Street ext
Charleston, SC 29405
Hours
MON 11AM - 3PM
TUES - Fri 11AM - 9PM
SAT - sun 11am - 9pm